outsourced data protection officer
OUTSOURCED DATA PROTECTION OFFICER
Outsourcing your Data Protection Officer can be a cost-effective and efficient way to ensure that your organisation is complying with data protection regulations while allowing you to focus on your core business activities.
At DPAS we understand that some organisations may not want to appoint a full or part-time DPO in-house. There may not be anyone within your organisation who has the experience and qualifications to fulfil the role internally. That is where we can help: we can act as your DPO. Outsourcing the role means you only pay for what you need, and you benefit from our years of experience with one of our in-house Data Protection Consultants.
We can support you onsite or offsite. Your outsourced DPO will work as an extended member of your team. Our service is affordable for all business sizes, starting from just £500 per month.
Still unsure why not take a look at the key benefits in our blog?


INDUSTRY 

EXPERIENCE
All of our Data Protection Officers have a huge variety of industry experience including: Healthcare, Housing, Local Government, Councils, Ambulance Services, Retail, Recruitment, Utilities, Finance, Legal, Real Estate and more.

EXPERT SUPPORT
With our outsourced DPO services, your organisation gets expert support from a Data Protection Consultant, legal support and technical expertise. We have a 24/7 breach hotline, dedicated DPO support phone line and a secure ticketing system.

PEACE

OF MIND
You will also  benefit  from resilience and peace of mind of knowing that there will be always be a DPO from our team available.

HERE WHEN

YOU NEED US
By outsourcing your DPO services, your organisation gets expertise, advice and guidance whenever you need it. 
WHATS INCLUDED?
BENEFITS
FREQUENTLY ASKED QUESTIONS
WHATS INCLUDED?
Named Data Protection Officer, registered with the ICO, and with 20 years' experience
Named Deputy Data Protection Officer
24/7 Data Breach Hotline
Secure ticketing system 
Expert advice whenever you need it
Advice, assurance and guidance on Data Protection Impact Assessments 
Assistance with subject access requests where required 
Yearly Data Protection Audit and Risk Assessment 
Co-operation with the ICO on behalf of the organisation
Access to full suite of template policies ready to roll out throughout your organisation
Ongoing monitoring of compliance to data protection laws relevant to the industry
BENEFITS
FREQUENTLY ASKED QUESTIONS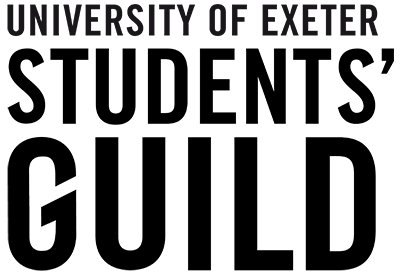 "The University of Exeter Students' Guild were keen to ensure we were delivering our GDPR commitment on time and on track. Therefore, we needed a qualified Data Protection Officer to monitor our progress, provide assurance that we were on the road to compliance and maintain the role going forward.
We sourced Data Privacy Advisory as they were local and have 20 years Data Protection experience. We are very happy with the high standards of service received and the training provided was not only delivered professionally but completely tailored to our business type. I highly recommend Data Privacy Advisory if you have GDPR worries or you are considering having a Data Protection Officer look after your organisation."