UK representative service
As a UK based data protection consultancy, DPAS are pleased to offer our UK-GDPR representative services.
If you are based outside the EU, with no establishment in the UK and operating out of a Country not deemed to be adequate for the transfer of personal data, and you provide goods and services to UK Residents, DPAS can help.
We can act as a point of contact for data subjects, maintain your record of processing activities (ROPA) and liaise with the supervisory authority on your behalf.
The legal requirement of a representative is to act as a point of contact for data subjects, be available to assist with data subject rights, such as Subject Access Requests (SARs), liaise with the relevant Supervisor Authority and hold an up-to-date accurate record of data processing activities to provide to the SA upon request. DPAS can act as this point of contact on your behalf ensuring that you are complying with the UK-GDPR.
This is a professional service offered at a very competitive rate to assist companies to conduct their business within the UK and to comply with the requirements of the UK-GDPR.
Read our case study on our work with an international retailer to understand more about the service we provide.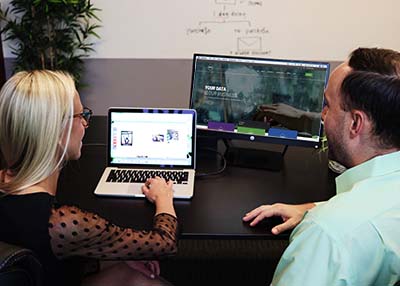 INDUSTRY 

EXPERIENCE
All of our data protection team have a huge variety of industry experience including, Healthcare, Housing, Local Government, Councils, Ambulance Services, Retail, Recruitment, Utilities, Finance, Legal, Real Estate and more.

EXPERT SUPPORT
At DPAS we won't just sign and contract and sit back. We want to get to know you and your business. We will support you with data protection every step of the way. 

PEACE

OF MIND
Ensure that you are complying and have a UK representative team that understands the legisliation. We have been dealing in data protection for years, no problem is too big or too small.

HERE WHEN

YOU NEED US
You can call on us at any time after the audit has been completed to ask questions or for advice. We will help you every step of the way.
WHATS INCLUDED?
BENEFITS
FREQUENTLY ASKED QUESTIONS
WHATS INCLUDED?
Our UK representative service includes the following:
A dedicated specialist to deal with your organisation. 
Initial kick-off meeting to understand your current compliance status and processing activities.
Assistance with compiling your Record of Processing Activities (ROPA) pursuant to Article 30.
Update your orgaisations Privacy Notice to ensure it includes our details. 
Data protection support ticketing system for general advice and support. 
Support of DPO office.
Client portal where you can access our free tools, templates and materials. 
 
BENEFITS
FREQUENTLY ASKED QUESTIONS