Out with the old, in with the new
It's always nice to change things up a bit from time to time. The same old can get tiring and stale, and sometimes, an upgrade is sorely needed. That's why, as you may have noticed if you've got a keen eye, we've given our website a refreshing new coat of paint.
With an updated aesthetic, simplified menus and an overall streamlined user experience, our new site is a definite step-up. But what's changed, exactly? In this article, we'll go over the main improvements over our website's old look, and how it now works better for you.
New Menus
One of the best tweaks for site navigation is the implementation of our new drop-down menus. These menus are a lot less busy than they were previously, and now organise our services, training, resources, etc. into different categories.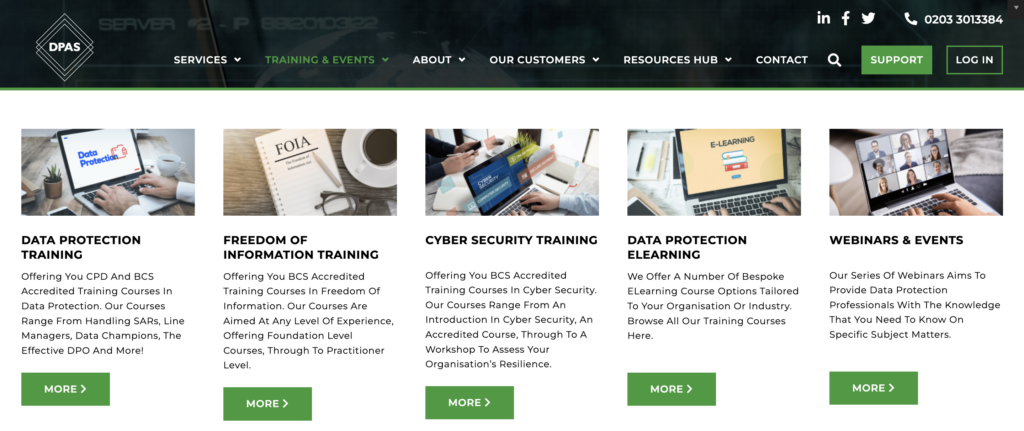 For instance, before, when searching for a training course, you'd have little choice but to scroll through all upcoming courses until you found one that suited you. Whereas, now, by hovering over the training menu, you can view the range of topics for which we deliver courses. The days of wading endlessly through our myriad of courses are over!
If you're unsure what you're looking for, however, and just want to browse what we offer, you still can! By clicking "Upcoming Training Courses", you can view all courses at once, to get a proper idea of the options we have for you.
Case Studies
If you want to read about our previous work, our case studies are now laid out simply on their own page under the "About" section! We've provided a variety of services to many different organisations.
To name just a few:
Devon County Council

The Rhodes Trust

Exeter Rugby Club

Bedford College

Royal Devon University Healthcare

By clicking on a case study, you'll be taken to a new page outlining who the client is, what they needed, what we did for them, and how it went. Those that we've worked with have all had very kind words to say about our services, and we display those testimonials proudly, wearing them like a badge of honour.
It's never been easier to take a look at our achievements and read what our clients had to say about our performance. If you're on the fence about working with us, we're confident that a quick visit to this page will convince you.
Meet the Team
The work we do at DPAS certainly wouldn't be possible if not for the outstanding efforts of our stellar team. Our new and improved "Meet the Team" page dedicates a section of our website to shining a spotlight on each and every member.
Everybody on our team plays a crucial role in keeping everything running smoothly. By reading our staff profiles, you can learn a little bit about the DPAS team. Who are they? What do they do? And what makes them so fantastic at what they do?
We've even written profiles for the office dogs. After all, they're everybody's favourite colleagues. Everybody has their own passions, achievements, hobbies and talents. We feel that by acknowledging and celebrating the individuality and uniqueness of each member of our team, we can show you who we truly are while giving everybody the credit they deserve.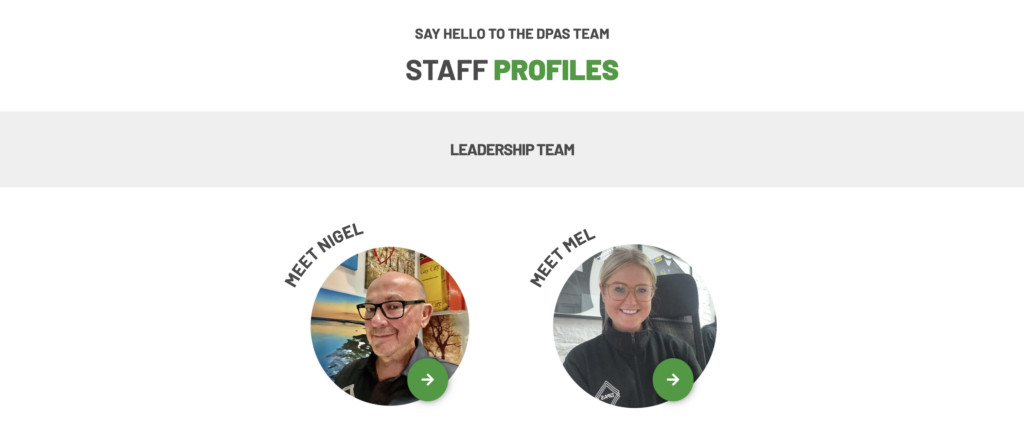 We find that it's important to put focus on all of our wonderful staff, because without their hard work, this company wouldn't be where it is today. We're a relatively small team, so nobody's determination goes unnoticed.
Our Services
In addition to its new handy drop-down menu, our Services section now has its own page, outlining everything we can offer your organisation, split up into easy-to-understand categories. If you're unsure what you're looking for, click "Services" at the top of our homepage and you'll be taken to the summary of what we do.

See for yourself
Now that it's more straightforward than ever to navigate our website, it's the perfect time to take a look at our services, our upcoming training courses, and our work for previous clients.
We take tremendous pride in our work, and are dedicated to providing you with a bespoke service that fulfils your needs in as little time as possible. Give us a call on 0203 3013384 or email us at info@dataprivacyadvisory.com to start a conversation. Let's explore what we can do to help you, and get started.