DATA PROTECTION

webinars
In today's digital age, protecting personal and sensitive information has never been more important. With the rise of cyber-attacks and data breaches, it is crucial for businesses and individuals alike to have a solid understanding of data protection practices and regulations.
Our series of webinars aims to provide data protection professionals with the knowledge that you need to know on specific subject matters. Whether you are a small business owner, an IT professional, or a data protection professional our webinars have something for you.
Led by industry experts, our webinars will cover a range of topics including International Data Transfers, Subject Access requests, auditing data protection compliance, data sharing in the public sector and more. You'll also have the opportunity to ask questions and engage in discussions with our presenters and other attendees.
Don't miss out on this valuable opportunity to learn from the best in the industry. Register now for our free upcoming data protection webinars.
"Mastering the International Data Transfer Risk Assessment: A Free Webinar"
Join us for a free comprehensive and informative webinar on how to conduct an international data transfer risk assessment. Our expert speaker will guide you through the process, covering all the important aspects of this complex topic.
This webinar is perfect for professionals who work in data protection, privacy, or compliance and want to improve their knowledge and skills. Whether you're a beginner or an experienced professional, you'll gain valuable insights and tips that will help you succeed in your role.
Key Topics Covered:
Understanding the legal framework for international data transfers
Identifying and assessing data transfer risks
Best practices for managing data transfer risks
Techniques for data protection and privacy compliance
Looking at the ICOs tool for International Data Transfers Assessments
Speakers:
Nigel Gooding (Founder – Data Privacy Advisory Service)
Kunbi Ademola (Data Privacy Officer and International Data Transfers Expert)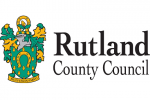 SUBJECT ACCESS REQUESTS COURSE
'I have been on other courses when there has been far too much emphasis spent on teaching the DPA Act, GDPR and legislation etc, which I fully understand the importance of. Today the correct amount of time was spent on covering this without losing the interest of the trainee in the 1st hour! When I come on these courses I want to learn the practical aspects so I can put them into practice when back in the office. Nat presented these elements with an obvious expert authority and a relaxed good humoured style allowing me to benefit in her knowledge.' 

SUBJECT ACCESS REQUESTS COURSE
'I enjoyed the freedom to discuss specific cases and areas of difficulty and to be able to learn from the other delegates' experiences. The trainer was knowledgeable, confident and clear in the delivery of the course, it was clear she knows the subject matter and it felt very authentic. This is the first virtual training I have attended and I was unsure how I would find it, but it worked very well, the group size was very good and I was able to stay engaged.'

BCS FOUNDATION CERTIFICATE IN DATA PROTECTION
'It did exactly what it said 'on the tin', a great foundation in data protection law. Every part of the course was relevant, informative and enjoyable. It was by some distance the best course I have attended via MS Teams, which is largely down to the excellent trainers. They were clearly extremely knowledgeable about the subject and kept everyone on the course fully engaged and involved throughout the three days. They were also very attentive to all participants, very happy to answer and discuss any questions that were raised.'

BCS PRACTITIONER CERTIFICATE IN DATA PROTECTION
'Ralph was very knowledgeable, course was interactive, well paced and detailed at the right level. If anyone got a question wrong when we were doing the quiz, no-one was made to feel silly, we just talked through the answer. This meant we all felt comfortable asking and answering questions.'