data protection conference 2023
your free conference 

from the team at dpas
Join the us for the first FREE South West Data Protection and Information Governance conference. 
We want to engage, educate and empower data protection, information governance and information security professionals from around the UK.
We are bringing together world renowned privacy and data strategy experts to discuss hot topics within the industry to help you within your role. We've got some very exciting speakers and guests that will train, inform, and educate you and your team. 
There will be multiple networking opportunities, breakout training sessions and more.
Details:
Date/time: 1st February 2023 | 09:00-16:00
Location: The Bristol Pavilion, Neville Road, Bishopston. BS7 9EJ.
What's Included: Parking, lunch & refreshments
Keep an eye on our website and LinkedIn for further conference updates!
Please note there is a maximum of two tickets available per organisation.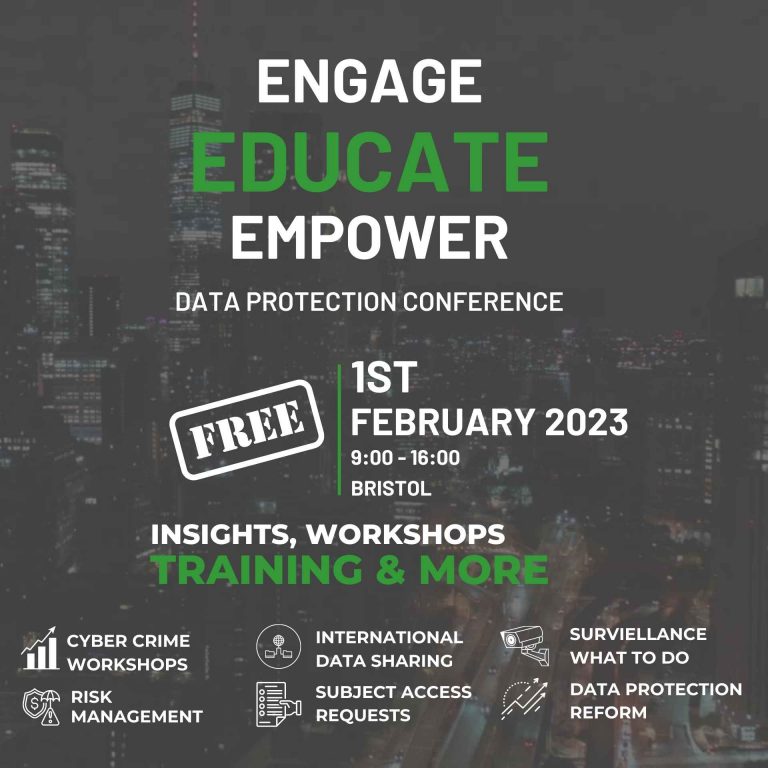 LINE UP SO FAR
Data Protection Reform – What is next?
Nigel Gooding (Chief DPO and Data Strategy Expert)
Privacy Design and Default – Turning compliance cost into business benefit.
Ralph O'Brien (International Privacy Expert)
Data Protection and Security Toolkit – What's changed?
Barry Moult (ICO Award for Excellence in Data Protection 2020)
Surveillance: from CCTV to ring door bells – What do we need to do?
To be confirmed
Cyber Escape Room – get into teams and solve the cyber hack!
South West Cyber Crime Unit
How software can help to manage risk within organisations.
CEO – Responsum
International Sports Stars – discussing motivation and embedding a team culture within business.
This is not the end of the list… follow us on LinkedIn for regular updates. https://www.linkedin.com/company/18280914/
DATE/LOCATION
FULL AGENDA
TERMS AND CONDITIONS

INDUSTRY 

EXPERIENCE
We've been working in data protection for years. We've created training for Local Government, Private Sector and Third Sector. We will ensure that your DPAS trainer has worked within the Industry that you work in to ensure you have the best experience.

EXPERT SUPPORT
We have a support team working with our training consultants to ensure that you get the best experience when working with us. We are on hand to answer any questions or queries that you have regarding the training that we provide. 

PEACE

OF MIND
We work with you every step of the way, ensuring that what we deliver is what you are expecting. 

HERE WHEN

YOU NEED US
By outsourcing your DPO needs, your organisation gets expertise, advice and guidance whenever you need it.
what our clients say about us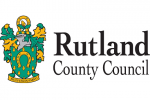 SUBJECT ACCESS REQUESTS COURSE
'I have been on other courses when there has been far too much emphasis spent on teaching the DPA Act, GDPR and legislation etc, which I fully understand the importance of. Today the correct amount of time was spent on covering this without losing the interest of the trainee in the 1st hour! When I come on these courses I want to learn the practical aspects so I can put them into practice when back in the office. Nat presented these elements with an obvious expert authority and a relaxed good humoured style allowing me to benefit in her knowledge.' 

SUBJECT ACCESS REQUESTS COURSE
'I enjoyed the freedom to discuss specific cases and areas of difficulty and to be able to learn from the other delegates' experiences. The trainer was knowledgeable, confident and clear in the delivery of the course, it was clear she knows the subject matter and it felt very authentic. This is the first virtual training I have attended and I was unsure how I would find it, but it worked very well, the group size was very good and I was able to stay engaged.'

BCS FOUNDATION CERTIFICATE IN DATA PROTECTION
'It did exactly what it said 'on the tin', a great foundation in data protection law. Every part of the course was relevant, informative and enjoyable. It was by some distance the best course I have attended via MS Teams, which is largely down to the excellent trainers. They were clearly extremely knowledgeable about the subject and kept everyone on the course fully engaged and involved throughout the three days. They were also very attentive to all participants, very happy to answer and discuss any questions that were raised.'

BCS PRACTITIONER CERTIFICATE IN DATA PROTECTION
'Ralph was very knowledgeable, course was interactive, well paced and detailed at the right level. If anyone got a question wrong when we were doing the quiz, no-one was made to feel silly, we just talked through the answer. This meant we all felt comfortable asking and answering questions.'