DATA PROTECTION

COMPLIANCE PACKAGE
DATA PROTECTION

 WEBSITE COMPLIANCE 
Introducing our new data protection package, designed to ensure your website is compliant with the law and regulations.
Understanding your cookie and privacy notice requirements can feel like the least of your worries when running a business.  But ensuring your website visitors are given the right information at the right time is crucial – not just for compliance reasons, but also for creating trust between your organisation and your customers. Allowing users to understand how you collect and use their data is key.
If your website offers goods and/or services to EU residents and uses cookies, it must be compliant with both the GDPR and the ePrivacy Directive. This will continue to be the case even if cookie requirements in the UK change, or if you are based elsewhere in the world.
We have teamed up with CookieScan to make your data protection compliance responsibilities even easier to tackle.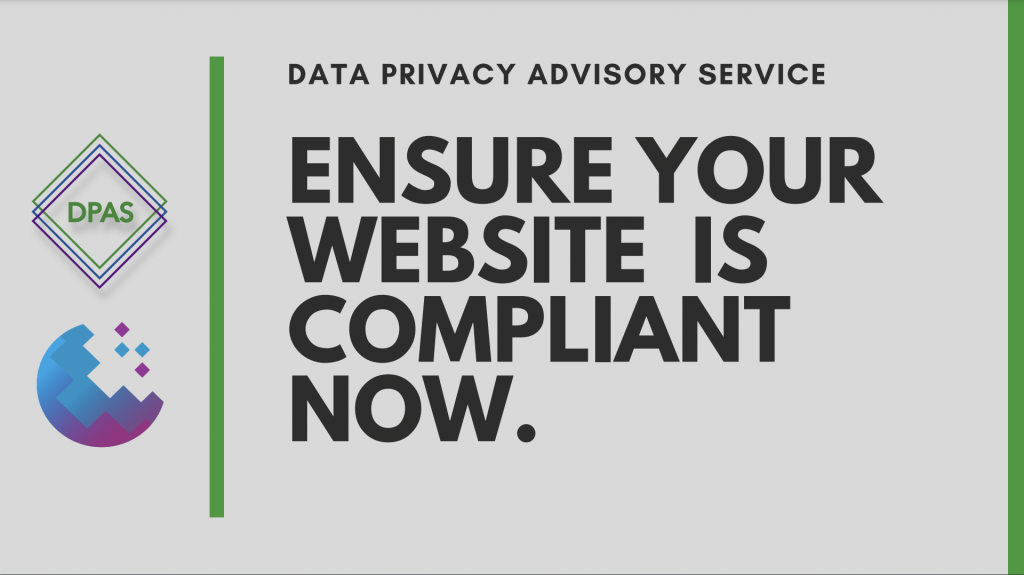 Package costs start from £1,100 + VAT.
Get in touch to discuss your requirements, and to find out more about how the DPAS/CookieScan data protection compliance solution can help you.

INDUSTRY

EXPERIENCE
We are a trusted name across the UK for our data protection services and training courses. CookieScan have been supporting businesses with their Cookie Compliance needs for years. 

EXPERT

SUPPORT
Our experts are ready to ensure your website is fully compliant with GDPR and the ePrivacy Directive. We have qualified lawyers, GDPR practitioners, information security experts, and business analysts ready to help. 

PEACE OF

MIND
Outsourcing this data protection service ensures your confidence that no stone will be left unturned. Our expert team are always here to help.

HERE WHEN

YOU NEED US
You will have a dedicated project manager updating you every step of the way. If you need more support and help with data protection compliance, we are here to help.
WHATS INCLUDED?
THE DETAILS
WHATS INCLUDED?
CookieScan account, colour-matched to the theme of your website
Cookie banner and notice, fulfilling the requirement set out in the ePrivacy Directive
Privacy notice, branded to your website
A Privacy Notice animation, covering the key points, tailored and branded to your organisation
THE DETAILS